October 5, 2017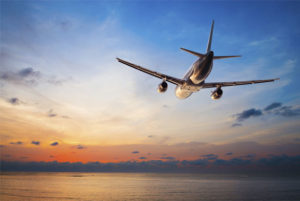 Hair Tips for the Active Traveler
Taking care of your hair, as we all know, can be a difficult task, but it becomes even more so
while traveling. I personally understand the sometimes daunting feeling of "what will I do with
my hair" before going on a trip, especially if there is water involved. So, for this month's issue,
here are my top 3 travel tips for hair care.
1. Travel Sizes
Travel sizes aren't just convenient for flights, but it is exactly what you need on a big trip. If
you're like me, you might be tempted to either pack all of your haircare products into your
suitcase or not pack any at all. You can't take everything because the bottles may be too big,
but you still need your essentials. Before vacation, go to a beauty supply store and pick up a
few, empty, travel-sized containers and fill each with your "essential" hair care products. This will
ensure that you have what you need without overpacking.
2. Stick with What You Know
I can admit that I have also wanted to take my vacation time to try new things that I haven't
been able to. However, this is actually not the best time to do that. On vacation, since you may
want to look your best, you don't necessarily want to experiment with the unknown. You never
know what might react with you in a negative way, and for this reason, it is best to stick with
what you know best.
3. Protective Styling
Another great alternative to hair care during vacation time is protective styling. I often go this
route because it's simple and easy, especially if you want to take a dip in the water. These
hairstyles don't have to last too long either, you can simply use it during vacation and it's always
nice to change up your look