June 2, 2016
Healthy Snacking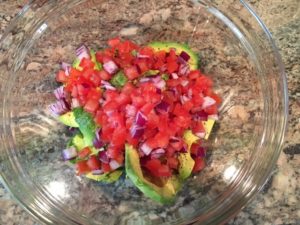 Healthy snacking on the go, though difficult, can help you ditch the sugar and keep the sluggish blues. These are some options that will keep you satisfied, such as:
* Guacamole with flax crackers, celery sticks and red pepper slices
* Apples – Filling and satisfying and especially good for decreasing appetite
* Asparagus – grilled or steamed, this vegetable detoxifies the liver and eating it raw will   decrease belly bloat.
* Chia Fresca – aids in detoxification in the body.
* Grapefruit – helps to curb hunger, boosts your metabolism and gives your skin a glow.
* Celery – A great source of fiber, which helps to move food through your digestive tract.
* Avocado – Aside from lowering cholesterol, avocados contain a nutrient called glutathione, which blocks at least 30 different carcinogens while helping the liver detoxify.
*Pineapples – known for their abilities to cleanse the pores in your lungs and reduce stomach fat.
*Watermelon – Health experts claim that watermelon helps your liver and kidneys flush out impurities.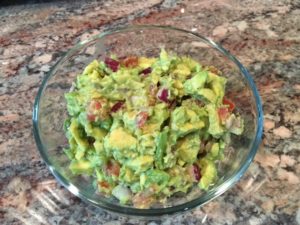 Guacamole Recipe – Courtesy Ina Garten
4 Haas Avocados
3 Tbsp. Freshly squeezed lemon juice
5 Dashes of Tabasco
1 Tomatoes Diced
½ c. Small diced red onion
1 Garlic clove minced
1 tsp. Kosher salt
1 tsp. Fresh ground pepper
Cut the avocados in half, remove the pits, and scoop the flesh out of their shells into a large bowl. (I use my hands.) Immediately add the lemon juice, hot sauce, onion, garlic, salt, and pepper and toss well. Using a sharp knife, slice through the avocados in the bowl until they are finely diced. Add the tomatoes. Mix well and taste for salt and pepper.

Read more at: http://www.foodnetwork.com/recipes/ina-garten/guacamole-recipe4.html?oc=linkback
I never thought that I was a fan of guacamole until I tried this recipe.
Enjoy!