August 31, 2017
Product Pick: DIY Product Pick: DIY Avocado Deep Conditioner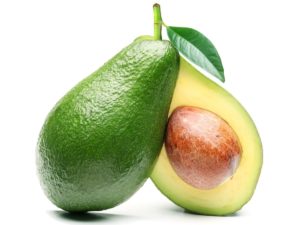 For this Product Pick, I wanted to do something a little different. Usually I review a product that I have tried, and although I did try this out, it isn't exactly something you can buy from a store. Rather, you'll have to buy the ingredients for this one and make it yourself. In our last issue of Mind, Body, Live, we talked about porosity and the importance of knowing how porous your hair is. Now, I'd like to share a simple hair recipe that can aid in high porosity hair. This Do-It-Yourself Avocado Deep Conditioner will definitely keep your hair moisturized and healthy.
There aren't many ingredients to this deep conditioner at all. All you need are 2 avocados, aloe vera juice, honey, and olive oil. You can even add bananas too! You can make this deep conditioner by simply mashing and mixing the avocadoes (and bananas). However, when choosing that method, some find that there are still pieces that get stuck in your hair. To combat this you can use a blender, mixing bowl and strainer. Put the avocadoes and bananas into the blender, place the strainer over the mixing bowl, and pour the mixture into the strainer. Gently tap the strainer repeatedly onto the mixing bowl, making sure that the actual liquid falls into the bowl. This will get you a creamy texture that is perfect for hair application. From here, add in the aloe vera juice, honey and olive oil.
Now, you're going to want to part your hair into as many sections as your want; it's up to you. Apply the deep conditioner evenly to each section, and leave in for 15-30 minutes. You can also leave it on longer, so that it can really seep into the hair. All you need to do now is wash it out and you're done! This is definitely a staple to include in your wash day routine or hair regimen!
Liked this article? Try it out and leave a comment on our social media!